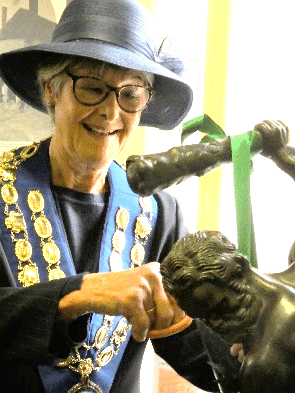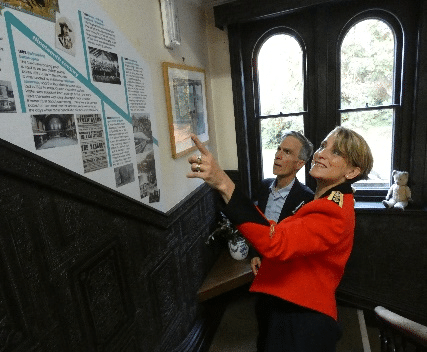 Well it was in all the papers and social media, and now after a long time planning, we have finally re-opened the heritage centre in its new premises – hurrah!
We are on the first floor of the library in a lovely light spacious area with a wealth of new exhibitions and displays along with a colourful timeline tracing the town's history. It starts on the ground floor, goes up two flights and arrives at our new door and we hope will encourage people to come up and see us. So if you haven't been to see us yet, please do – you will be assured of a warm welcome and we would love to hear your comments and suggestions.
The official opening was carried out by Westbury mayor Sheila Kimmins who snipped a ribbon wrapped around our Hercules statue (as seen on the Repair Shop). Guests included volunteers and members along with MP Andrew Murrison, town and county councillors and sponsors.